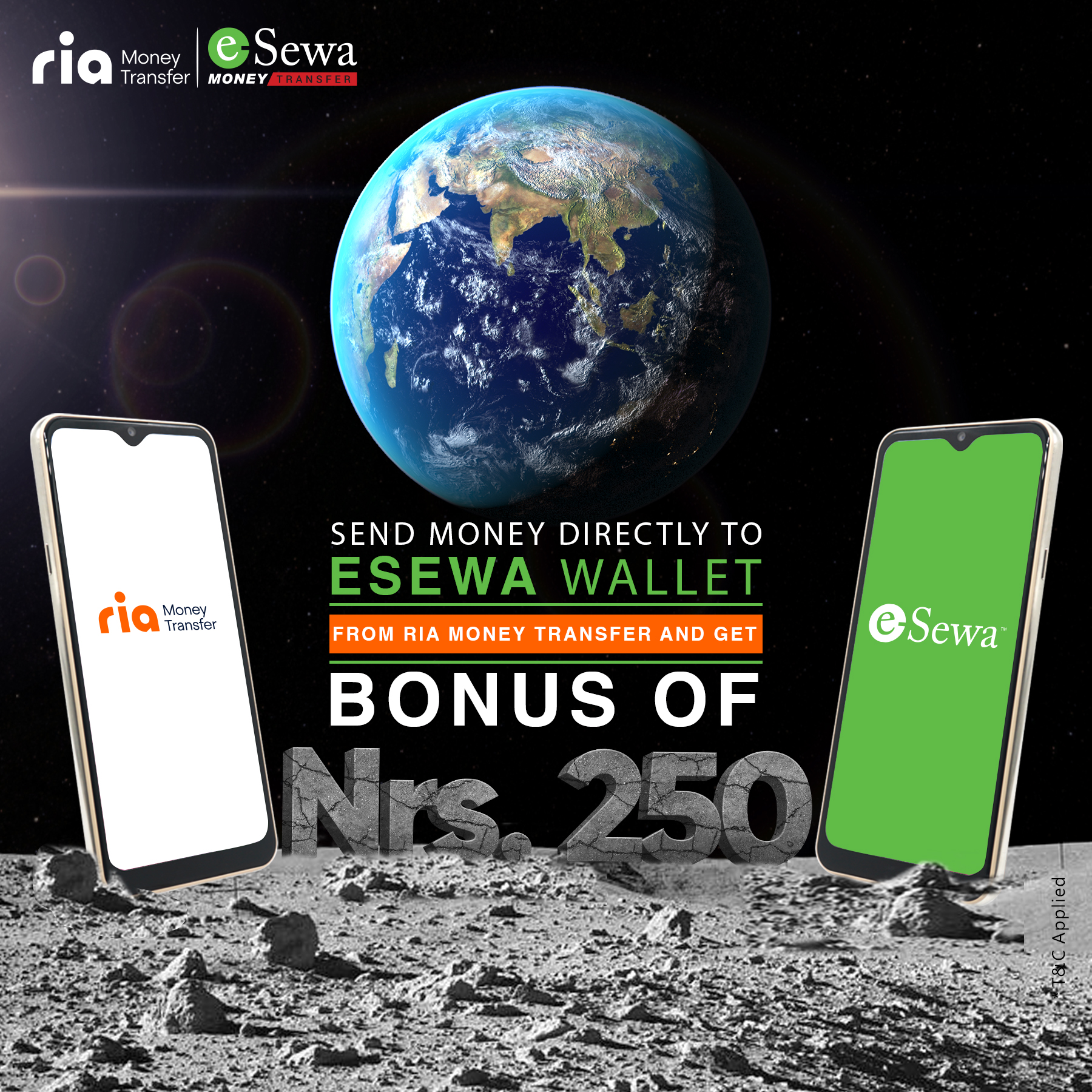 Rs. 250 bonus on offer while sending remittance directly from Ria Money Transfer to eSewa Wallet.
Remittances coming from abroad are always helpful for those who have relatives working abroad. As of now, due to the new revolution in ways of sending remittances, the traditional way of receiving remittance are least favored, and thus, sending and receiving remittance digitally is gaining more popularity amongst people. With eSewa Money Transfer, people can now receive money directly in their eSewa wallet without having to get out of their houses and receive remittance at their comfort.
Making the digital remittance services more exciting, eSewa Money Transfer has introduced a more attractive scheme where the receiver back home in Nepal can enjoy an attractive bonus of Nrs 250 on every transaction sent to eSewa wallet from Ria Money Transfer. It is an upgraded version of the previous offer, where the bonus amount was only Nrs. 200 and has been increased by Nrs. 50 this time around. To be eligible for the bonus, the sender has to choose "eSewa" as the wallet option while sending money from any counter of Ria Money Transfer
Customers can receive this bonus amount twice a month and the bonus will be provided within 24-48 hours of receiving the remittance.
Note: This offer is valid till 28th February 2022.
Promo Rules:
All Ria Money Transfer recipients to the eSewa wallet will get an extra NPR 250 during the campaign period.
To receive the bonus, account status, and incoming transactions of the customer account must be active. If bonus disbursement fails due to a customer account status issue, the customer will not receive a bonus for the campaign.